Partnering to protect what's yours. Your data security. Your business.
Think confidential information is protected by company IT security policies? Think again. A survey commissioned by Xerox and McAfee, reveals that almost two-thirds of U.S. employees never or rarely worry about confidential information remaining secure.

To address this concern, Xerox and McAfee teamed up to design a security system to help companies protect against threats to this confidential data. By integrating embedded McAfee software into Xerox technology, the two companies will use a whitelisting method that allows only approved files to run, offering significantly more protection than traditional black listing tactics.


Understanding Today's Information Security Threats
See how to limit data security threats to your confidential information whether you're a small company or large global enterprise.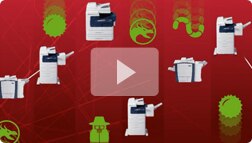 McAfee video: Device vulnerability and whitelisting protection
IT departments using McAfee's ePolicy Orchestrator for security management can see how ConnectKey MFPs are monitored and managed as secure end points.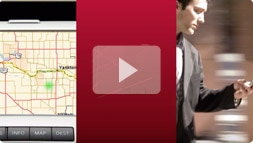 McAfee Video: Protect Your Printers from Security Breaches and Data Threats
McAfee and Xerox have teamed up to provide McAfee's Embedded Control enabled on the latest Xerox multifunction printers (MFPs) to protect your printers from security breaches and threats to confidential data.