Convert to Audio
85% of what we have learned is through listening (not talking or reading). (International Listening Association)
There's nothing worse than trying to read a proposal, catch up on customer contracts, or just clearing down your inbox, when distractions surround you.
This problem has now been exacerbated due to the changes in the way we work, more of us are now working from home or remote offices, while many are adapting to smaller office spaces. With these changes, new distractions are on the rise, meaning concentration and productivity levels drop.
Here's a few examples…
Home workers now have family members, pets, deliveries to contend with.
Remote office workers risk exposing personal information when travelling on public transport, or accidentally leaving documents behind in the coffee shop!
And workers in office spaces, must deal with noisy environments, putting up with colleagues calls and discussions.
What if you could drown out the noise by putting in some earbuds and just listen to those important document?
That's exactly what Convert to Audio does, it allows for any document to be transformed into an audio file, so you can carry on working whatever is going on around you.
Home workers maintain productivity levels while balancing home life with work, catch up when walking the dog or continue concentrating whatever the distraction.
Remote workers protect sensitive data from prying eyes or accidental mishaps. Office workers don't need to lock themselves away, just to get work done.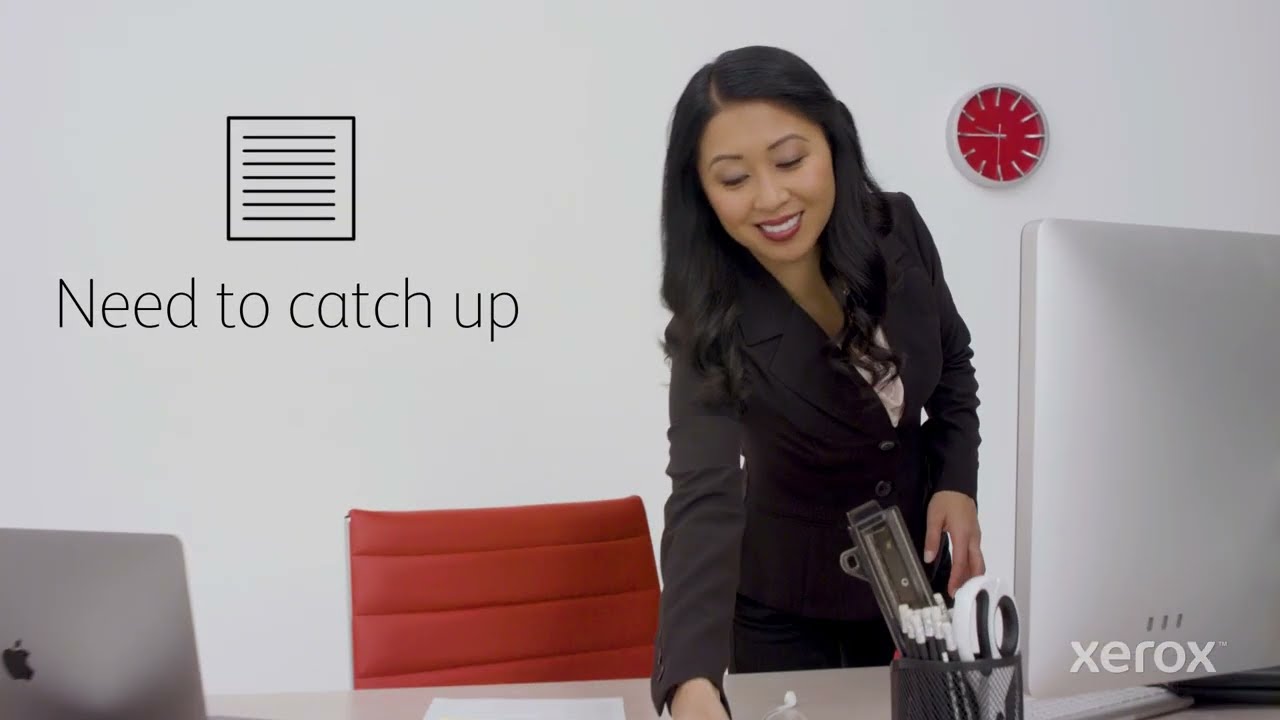 How can it help in my workplace?
Support patients with reading difficulties.
Digest lengthy legal documents on the go.
Allow students to catch up on coursework.
Additional single step, productivity enhancing Combination workflows include:
Merging up to 5 individual files into one, then convert all to an audio file.
Translating the original file then converting it to an audio file in the same language.
Summarize long documents then convert this shortened version to an audio file.
Get even more with Xerox® Workflow Central platform
Xerox® Audio Documents App is also available in a single platform that takes the guesswork out of converting physical and digital files into usable formats.
Print, copy, scan and fax and so much more with a Xerox® ConnectKey® enabled multifunction printer.