Go Higher with Xerox® Iridesse®
What if you could break barriers in a single pass?
Glazier Design worked with printer IPW1 to create the printed materials for Professor Stephen Hawking's memorial at Westminster Abbey – the first digital printed material used in an internment service at Westminster Abbey.
By using the Xerox® Iridesse® Production Press, they were able to print on multiple media types within a 48-hour turnaround without sacrificing quality.
"For us, the Iridesse has meant exceptionally high-quality printed collateral for a VIP event akin to a state funeral. Our timescales were very short, sometimes only having a day or two to design, print and deliver. All the items were turned 'round [by the printer] in the fastest timescales to meet the deadlines of Westminster Abbey service. The quality was so high that we didn't need to use any litho processes in any of the collateral, saving us days," says Ben Glazier, Director of Glazier Design.
Find out how Glazier Design is using Iridesse to take their operation to new heights and deliver value that opens new doors to growth.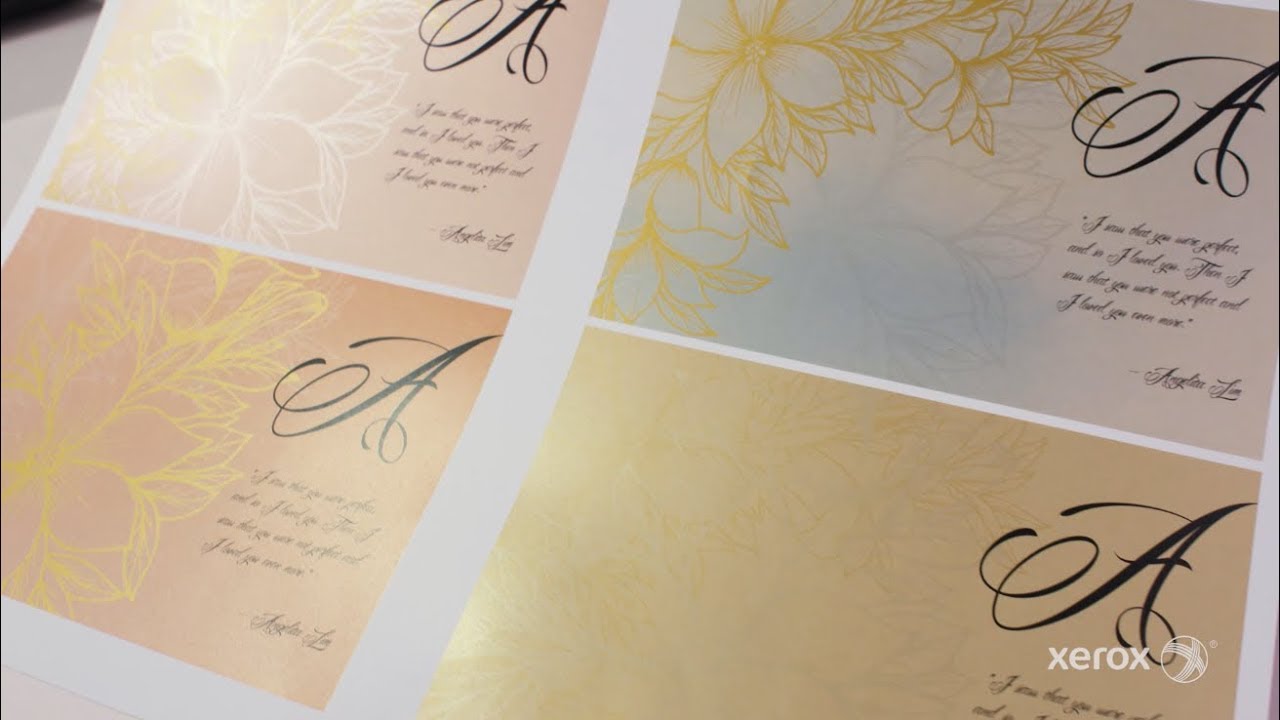 When "wow" matters most, the Iridesse helps you achieve remarkably brilliant results faster than ever before.
Meet the Xerox® Iridesse® Production Press
Related Articles
Frisco Independent School District Reconfigures for Growth with Xerox Inkjet

Frisco Independent School District print shop adds affordable colour with room to grow with inkjet digital presses.

See Beyond CMYK embellishments in action at Amplify Print 2022

Join us on Booth #801 at Amplify Print 2022 in Minneapolis to see how Beyond CMYK print solutions and XMPie personalization can inspire your customers and set you apart.

Meet the Xerox® Workflow Heroes

Make Workflow Work for You. Real-World Feedback on Xerox® Workflow Solutions.

Design for success webinar.

Got CMYK+ capabilities? Great. Find out how to get even more out of them with time- and money-saving file setup.

Adaptive CMYK+ Virtual Event

Turn potential into profit. Meet the demand for print that "pops" with revenue-driving digital embellishments.

Vacuum Feeder for Versant and Iridesse Presses

Keep oversized print jobs with extra-long sheets in house with the Xerox® High Capacity XLS Vacuum Feeder.