Argentina's Oldest Private Bank Aims to Eliminate Paper Onboarding Forms
With Xerox® Capture and Content Services.
In 2017, BBVA, Argentina's oldest private bank, noticed a disconnect between how it interacted with its clients, and how its clients interacted with the bank. More than half of BBVA Argentinas customers communicated with the bank solely through digital channels, and yet BBVA Argentina still required them to use pen and paper to sign up for a new credit card, open an account, or enroll in programs at the bank. These processes typically took 40 minutes.
To digitize the onboarding process, BBVA Argentina brought in Xerox® Capture & Content Services. "It automatically captures and validates information from any source—paper or electronic," says Latam Xerox Services marketing manager, Boris Fantini. "It can send that information directly to various locations to store, index and retrieve content when needed."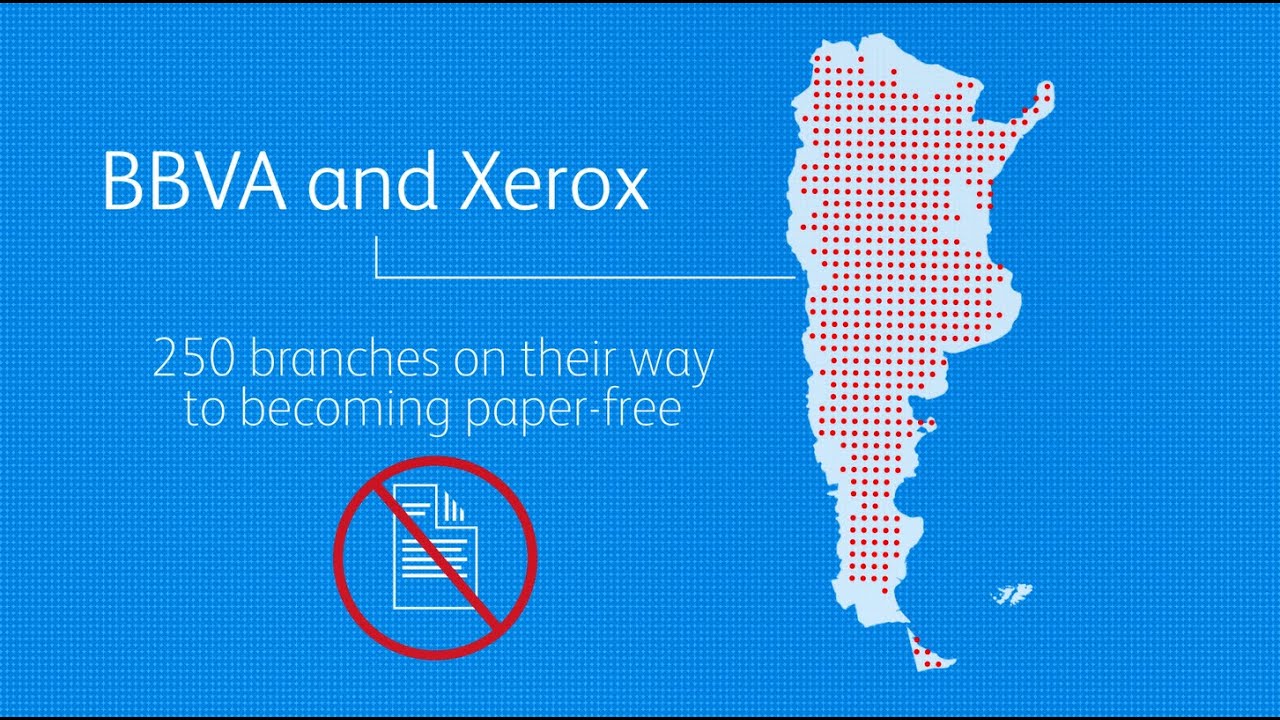 Now, when they walk in, customers need only to electronically sign their names and complete their onboarding documents. To add an extra level of security, Capture and Content uses biometric digital signatures. After customers complete the digitized documents, BBVA Argentina can route and store them on internal networks, and the customer receives their copy by email or as a PDF. And BBVA Argentina can pull a customer's stored information and add it to future forms, making them faster to complete.
"It's a solution that clearly helps us," says BBVA Argentina deputy manager of reengineering and process management, Javier Ayesta. "It makes us much more competitive."
More Stories
Document Digitization Across Multiple Departments

In this case study see how Family Service Toronto got rid of its paper problems with document digitization, speeding up processes and much more.

England's 158-Year-Old Land Registry Uses Xerox Technology to Digitize Data

Xerox is playing a key role in protecting the integrity of the digital Land Register for England and Wales.